When one of my neighbors, a dad, came by to buy a baby gift for his nephew, he chose this: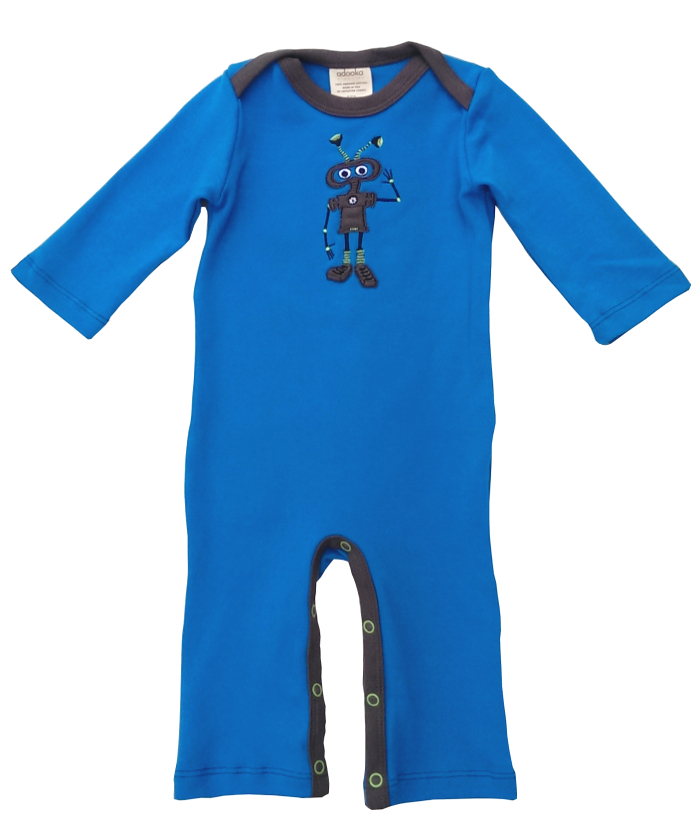 and commented, "It would be cool to do the same applique, but for a girl. Doesn't have to be too pink — just a little. Girls like robots too." As requested, William, here is our newest lady robot: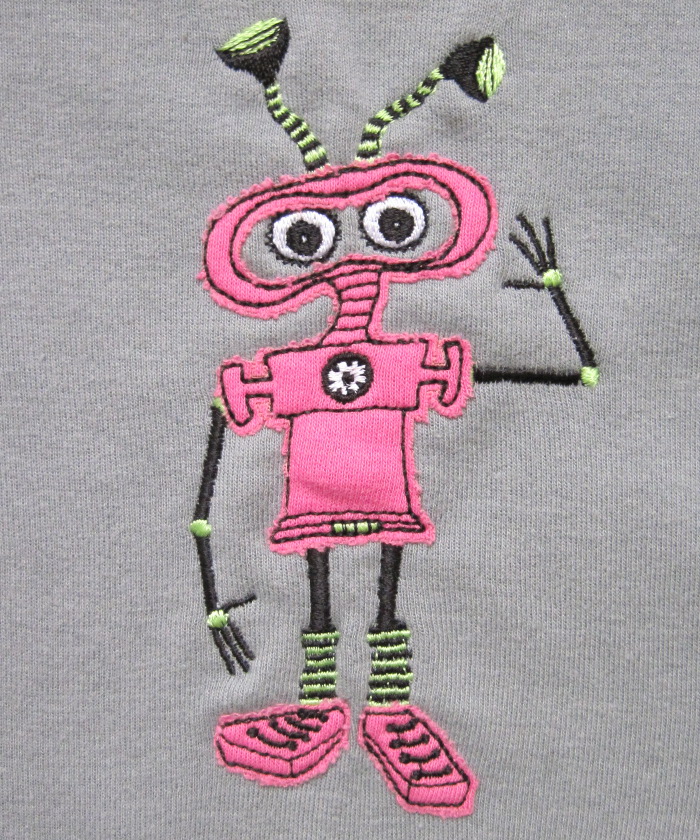 and here she is on the romper: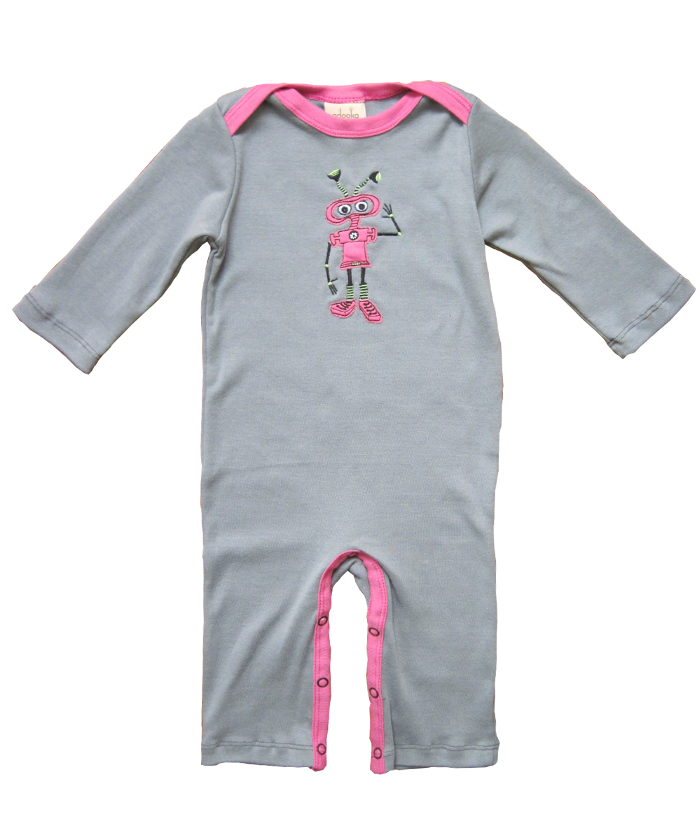 We chose gray fabric with just a bit of pink trim, a hint of citron in the stitching, and made it clean — no ruffles. Shannon likes to mix girly and not-traditionally-girly elements in the same style, as we did here and also previously in our army-green dress with a ruffled rose heart: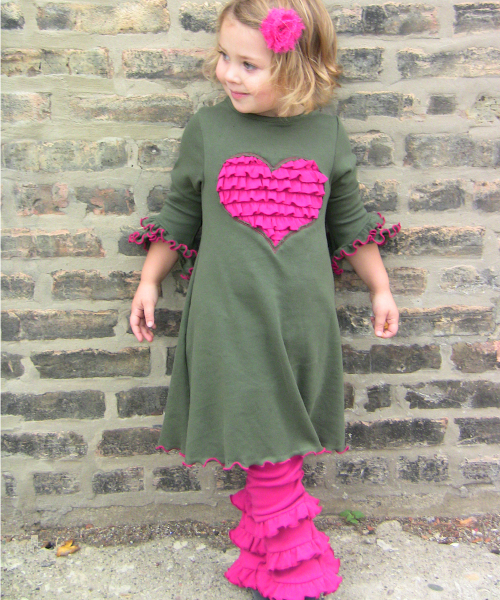 When I searched the hashtag #robotsforgirls, I found some tweets from people frustrated with the gender specificity of clothes and toys:
If your girl is long past her days of wearing baby rompers, here are a few other robot and electrical engineering-themed gifts she might like.
Disclosure: We are members of Amazon Associates. If you make a purchase at Amazon within 24 hours after clicking on one of the Amazon links below, we will earn a small commission. We have no affiliation with Goldie Blox.

Goldie Blox: We all saw their breakthrough SuperBowl ad, but have you seen what's happened with their company since?
Snap Circuits: My 6-7 year old was able to follow the instructions to build these projects (presented in order from easy to more complex), and even improvise new ones.
The Robot Book: I'm planning on getting this for my almost-9-year-old for Christmas.
Know a wee girl who would love our new robot romper? We're giving one away! Fill out the following form and leave a blog comment below to enter. You can earn extra entries by following us on social media, pinning, tweeting, and so forth (see below):