Hundreds of millions of people live in poverty every day with no roof over their heads, no nourishing food and no clothing on their backs. On October 10th, 2013 (that's today!), Soles4Souls is making a stand and asking people to go barefoot for one day in solidarity with all those who cannot afford a simple pair of shoes. There is great focus paid to the donation of shoes for Soles4Souls, but what I find particularly awesome is their emphasis on micro enterprise. Soles4Souls partners with other non-profits who buy earmarked donated goods to supply micro businesses in countries where jobs are extremely scarce. These shoes and garments might comprise one table business at a market, but provide that family with a guaranteed income to feed and educate themselves. Instead of charity, individuals are empowered and able to take pride in their small business.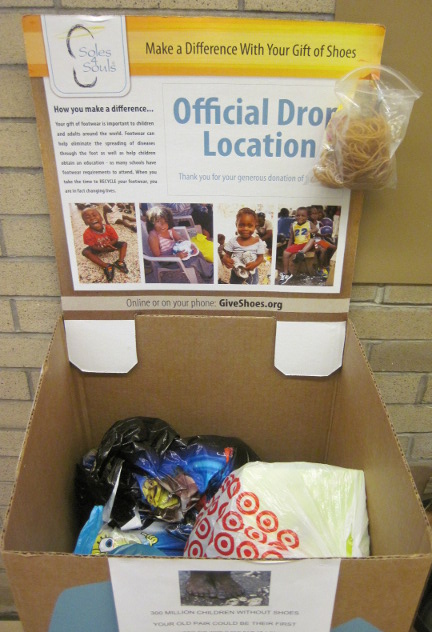 Soles4Soles also has multiple links on ways individuals and communities can come together to fundraise including school donation drives that offer a 60-40 split for the sponsoring school on every dollar pledged, and links to activities for kids including a new Girl Scout badge and a sneaker decorating kit that donates 2 pairs of shoes for every kit purchased.
Go barefoot today and tweet, facebook, or instagram pics of your naked tootsies with the hashtag #barefoot4them. If you register on their site, your photo may even be worth $1 toward the cause, courtesy of a donation by kindrunner.com!