*Update 4/21/17: Since we posted this back in 2014, the founder of Edwins has gone on to win a CNN Heroes Award, and is currently running for mayor of Cleveland.
A restaurant opened just down the road from me that is possibly the first of its kind in the country: fine French cuisine prepared, served, and staffed entirely by previously incarcerated adults. Edwins Leadership and Restaurant Institute is taking bold steps to help these men and women build themselves a path to a new career and a new life.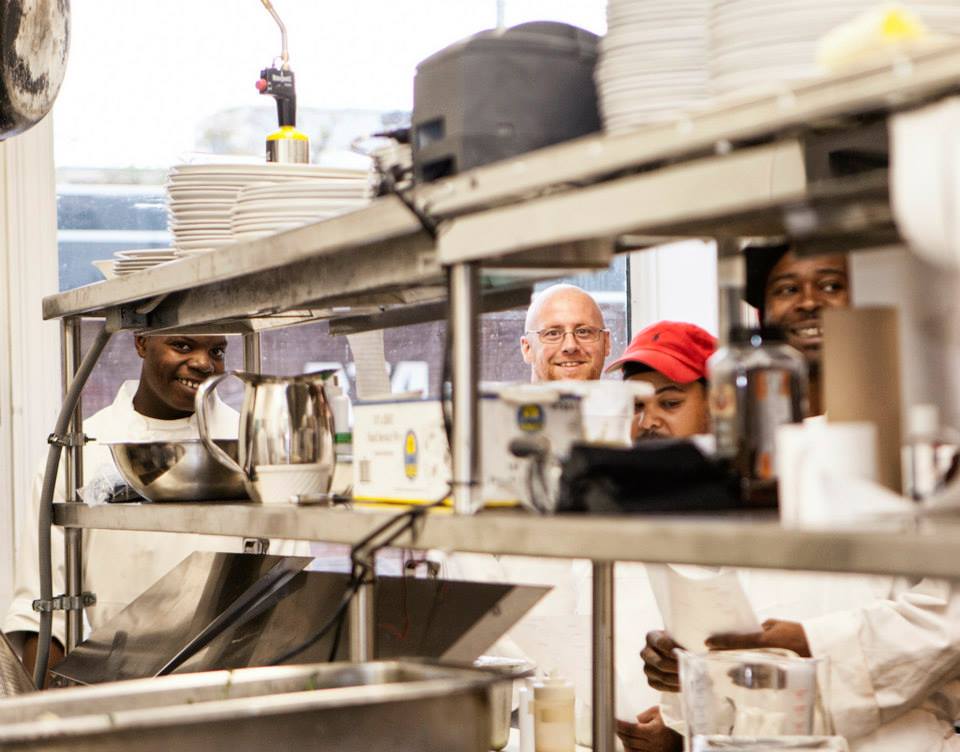 Edwins' name comes from "Education Wins." Individuals accepted into their program receive skilled training in culinary arts and hospitality, free to them. The first group of students learned a year's worth of skills in only 4 weeks, rotating through 8 different positions: Prep, Pantry, Pastry, Garde Manger, Entremetier, Saute, Rotissier, and Poissonier before the restaurant opened November 1.
I have worked with high school dropouts as part of another job, and I've seen the challenges they face for the rest of their lives as a result of decisions made when they were young. Regardless of the circumstances that brought them to that point, it takes a lot of courage to dedicate oneself to the hard work of changing your life. I've also worked in a commercial kitchen and know how demanding the work is. (I lasted about a month.) Edwins and the students are actively working to change circumstances for the individual and social good and for my birthday, I wanted to be a part of that solution. We could only get a reservation starting at 8pm and when we arrived, the place was jam-packed. Founder and CEO Brandon Chrostowski was there greeting people, the atmosphere was lively, and we were seated immediately. The interior is beautiful: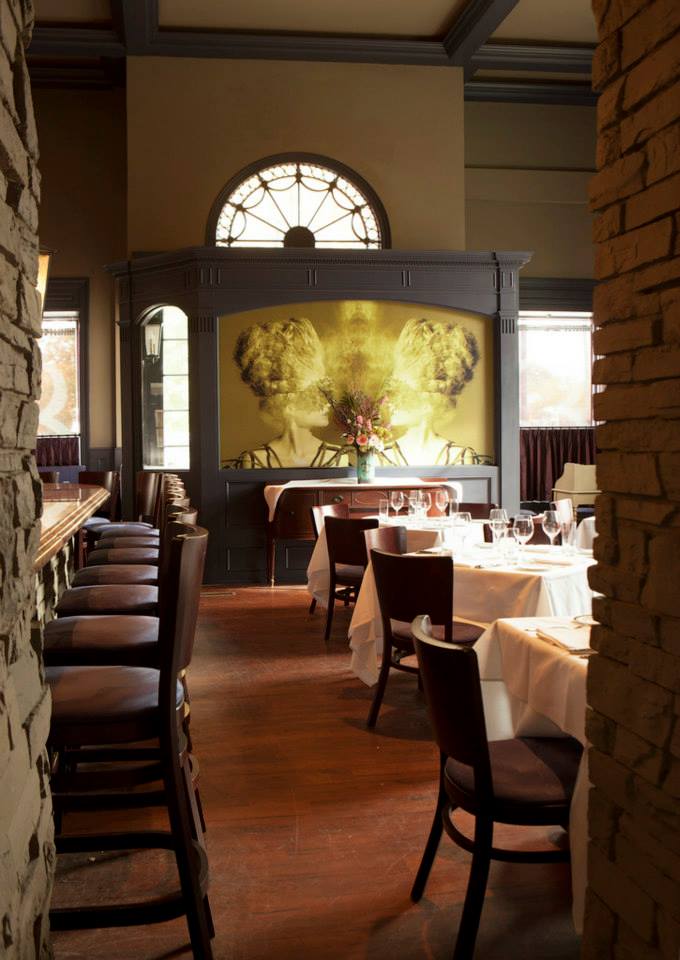 We were led to a little nook behind the wine cellar area, which turned out to be perfect –intimate and a little quieter. We started with drinks and this: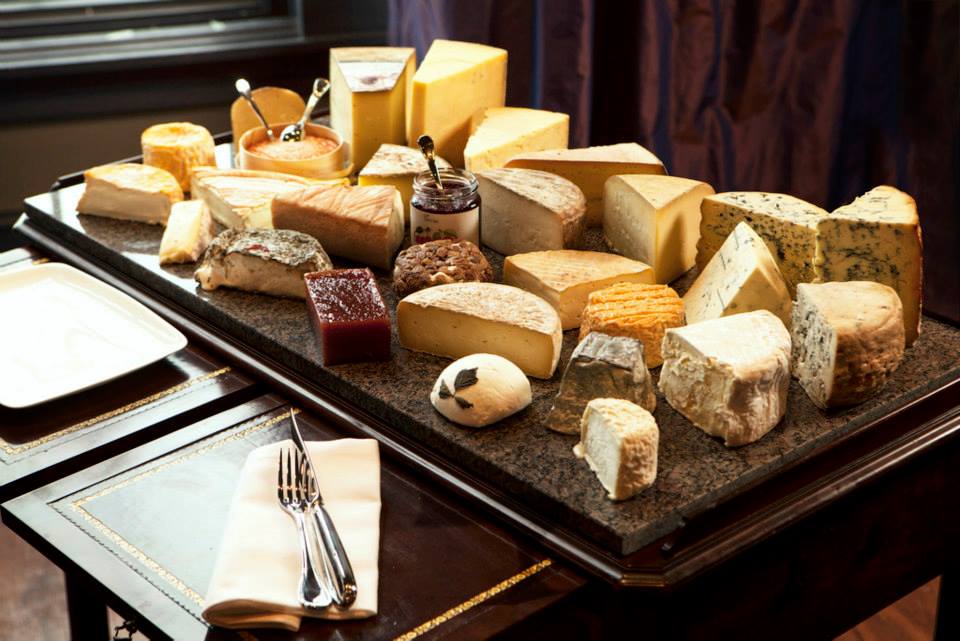 Well, not all of it. The cheese master (our name for him) helped us select four to try based on our preferences. His favorite turned out to be ours, too — a Comté he had enthusiastically recommended. My entree, scallops with duck fat, tomatoes and basil nestled in Duchess potatoes, was fabulous. Rich, as you'd expect, intensely flavorful, and very well prepared.
What I especially noted about our dinner was the relaxed atmosphere. The formal setting and formal food were balanced by the real-personness of the front of the house staff.
I want them to succeed not just because they are changing people's lives, but they are requiring that change to occur at the highest level. If you are local, go eat there! If you are not, be inspired! They are doing important work and the food is wonderful. And, the support doesn't end once the students are trained, it continues as long as the student wishes. Edwins aim to creates the safety net that provides alternatives to crime: goals, expectations, structured environment, job skills, and community. Really, isn't that something we all need?
If you want to get involved and support Edwins, you can read how here.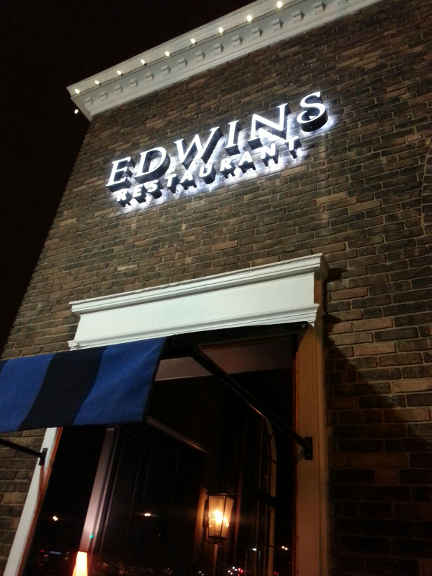 Top 3 photos courtesy of and copyright Edwins Leadership and Restaurant Institute. We have no affiliation with Edwins.