I have always been fascinated by tattoos. I think they are incredible personal expressions and amazing collaborations of trust between artist and recipient. Twenty years ago, it was still rebellious to be inked — these days it's commonplace. I used to debate getting one for myself. At that point my parents would remind me to consider what they would look like as I aged (check out Buzzfeed's awesome article on 24 seniors with tats), but ultimately I realized I was unable to span decades with one unifying image/set of images. This led me to a more temporary but no less beautiful approach for body decoration: henna tattoos or Mehndi.
In Cleveland, where Anne lives, there is an extremely talented henna artist,  Kristina Haberek, who has painted Anne at various events on multiple occasions. Living in another state, I never knew when this was to occur until random images of painted hands and feet would show up via email. When Anne and I got together last summer to plan our coming prints, she pulled up Kristina's site for inspiration. I was immediately drawn to the floral images, swirls, and paisley-like designs that graced various body parts: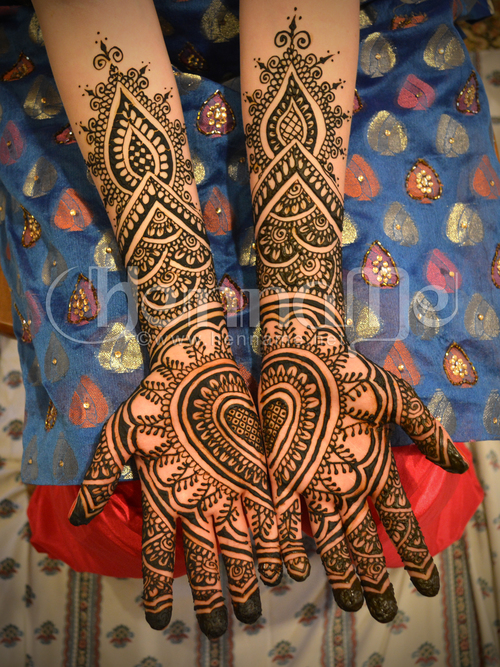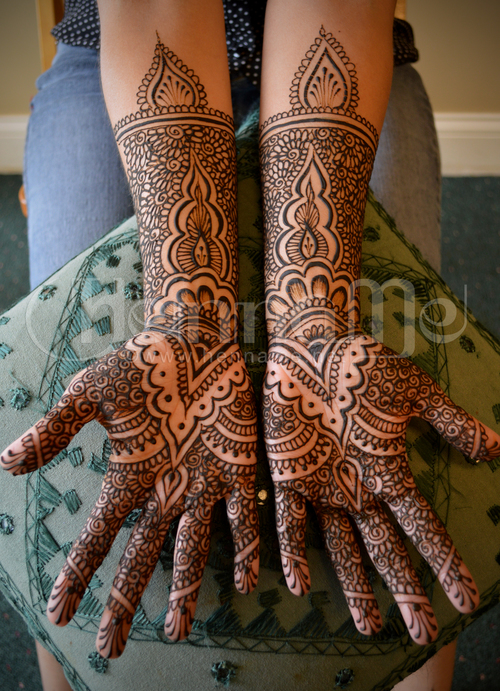 I began our print by first doing line drawings, imagining I was working with the henna itself: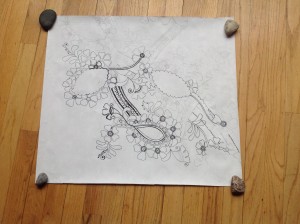 but Anne asked if there was a way to make the print feel a bit more solid as we were going to print on natural organic cotton and wanted a bit more color. The result looked like this: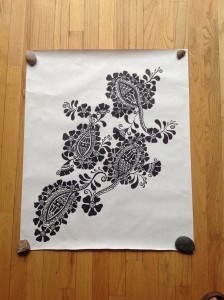 Which we then pieced together to form this: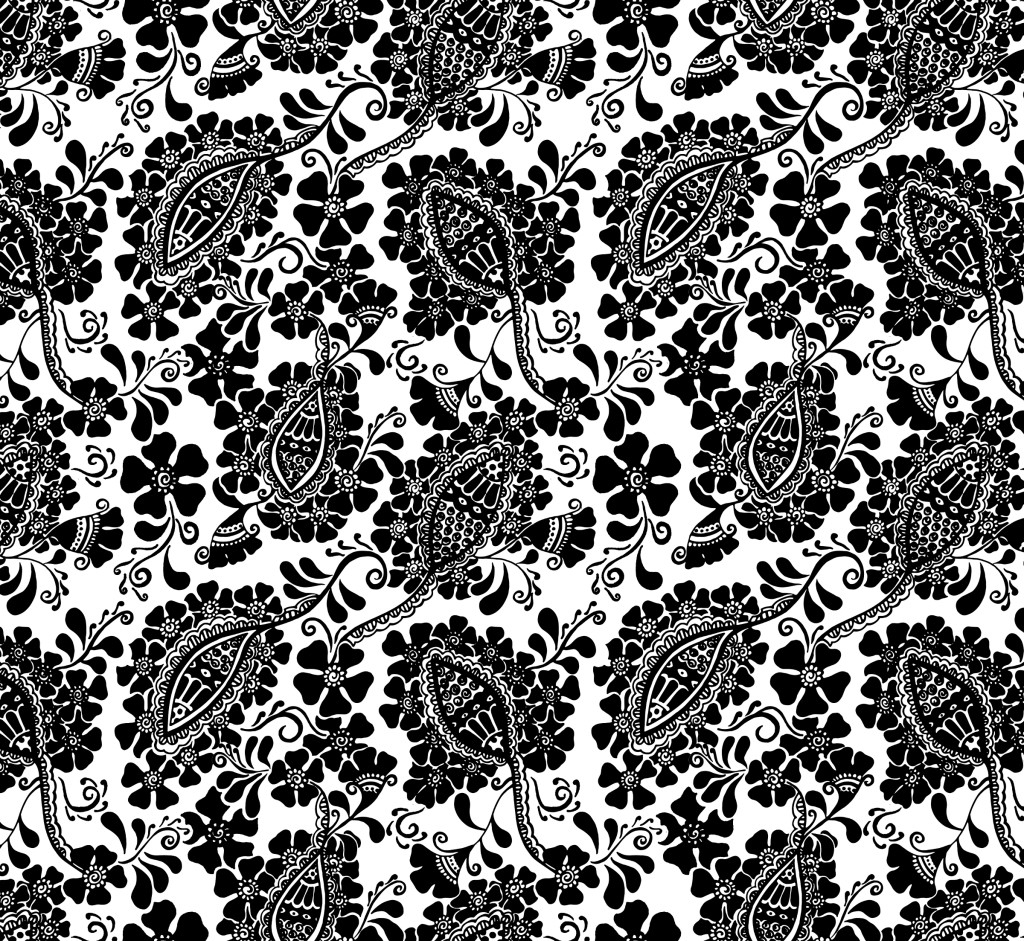 Finally, we chose the color we had in mind-an orange, lighter than actual henna, but evocative of the inspiring medium. I love orange, so this was a no-brainer. Having two girls of my own, it's a nice relief to pink. Voilà! Our new t-shirt dress, with a keyhole back to mimic the paisley in the design.