Yay! You're having a baby!….Uh oh, you're having a BABY…what do you do next? After you read almost everything you can find about pregnancy on the web and are fully convinced that every little twinge you feel is the beginning of something really bad, get off the internet and start focusing on readying yourself for the next step. At this point you might get on the internet again to discover a world of marketing targeted at everything practical you MUST have for the baby and everything adorable you ABSOLUTELY NEED for the baby. Get off the internet again. (Yes, I see the hypocrisy in this statement as you are currently reading about baby goods.) The truth is: don't go crazy shopping for must haves and absolutely needs. I learned this through trial and error. 

What should I register for?
Babies don't actually need that much stuff. If your goal is to reduce your consumption, start with these basics. The products we chose in this set we obviously love, because we sell them in our store. They all have the bonus of being Made in the USA! Keeping manufacturing local reduces the carbon footprint. The baby clothes, nursing pillows, crib mattresses, baby blankets and bath towels are all made of organic cotton or recycled cotton. We also included products for natural parenting that are sustainable- or attachment-parenting-focused rather than organic. The cloth diapers themselves are not organic cotton, but we included them because they are reusable/eco-friendly. The clocks and blocks are made of sustainable wood and are printed with non-toxic inks. The baby carriers are not organic cotton, but again, we included this brand because it's one of the few USA-made brands, and is extremely well-made and comfortable to carry. (We included links to organic carriers father down this page, too.)
Others to check out:
Disclosure: Some of the following links are affiliate links. If you purchase a product after clicking through from one of these links, we may receive a small commission, which helps us support the costs of running this site.
This was Shannon's favorite go-to carrier. She hefted both of her kids around Chicago in this with ease.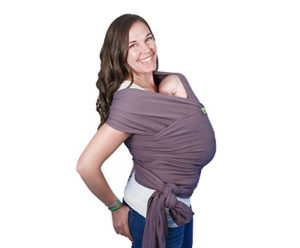 Boba Organic Cotton Wrap Carrier
Anne was a huge fan of the wrap as the most comfortable style of carrier. Her little guy was, too. When he'd see her get it out, he'd get a big smile and shriek with excitement. Boba offers this organic version of their standard wrap.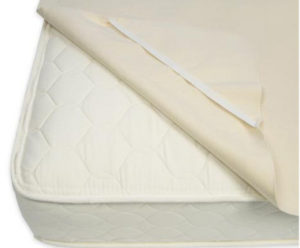 Organic Cotton Crib Sheets + Mattress Protectors
Beautiful, natural, high-quality organic cotton crib sheets, mattress protectors, and pillows. Made in the USA! The Naturepedic factory is 30 minutes from our store, and they were kind enough to give us a private tour. The amount of made-by-hand, on-site detail in their bedding is truly astounding. We are fans.


Medela Pump-in-Style Advanced Breast Pump Backpack
Most insurance companies will cover you getting a free breast pump, but if this does not apply to you, this is our favorite choice. We both used this pump and highly recommend it.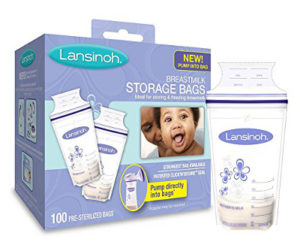 Lansinoh Breast Milk Storage Bags
We think these are the best quality — great protection against leakage.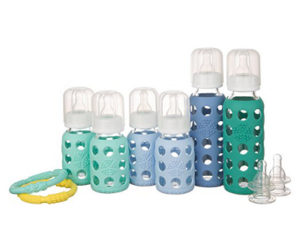 LifeFactory Glass Baby Bottles
Beautiful and functional glass baby bottles with colorful silicone sleeves.


Earth Mama Angel Baby Organics
Organic lotions, baby washes, balms and other gentle-on-the-skin and gentle-on-the-earth products for mama and baby.



Where should I register?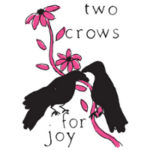 We'd love you to consider registering with Two Crows for Joy, our store. We are an independent store offering a carefully edited collection of artfully-designed clothing and other new baby essentials. Everything we carry is Made in the USA, mostly made by small family-run businesses, and almost everything is either organic or with a sustainable/eco-friendly focus. You can find more info here on our full-service organic baby registry.


If you like things from all over the web, try:

To make it easy for your Amazon Prime-loving friends, try: