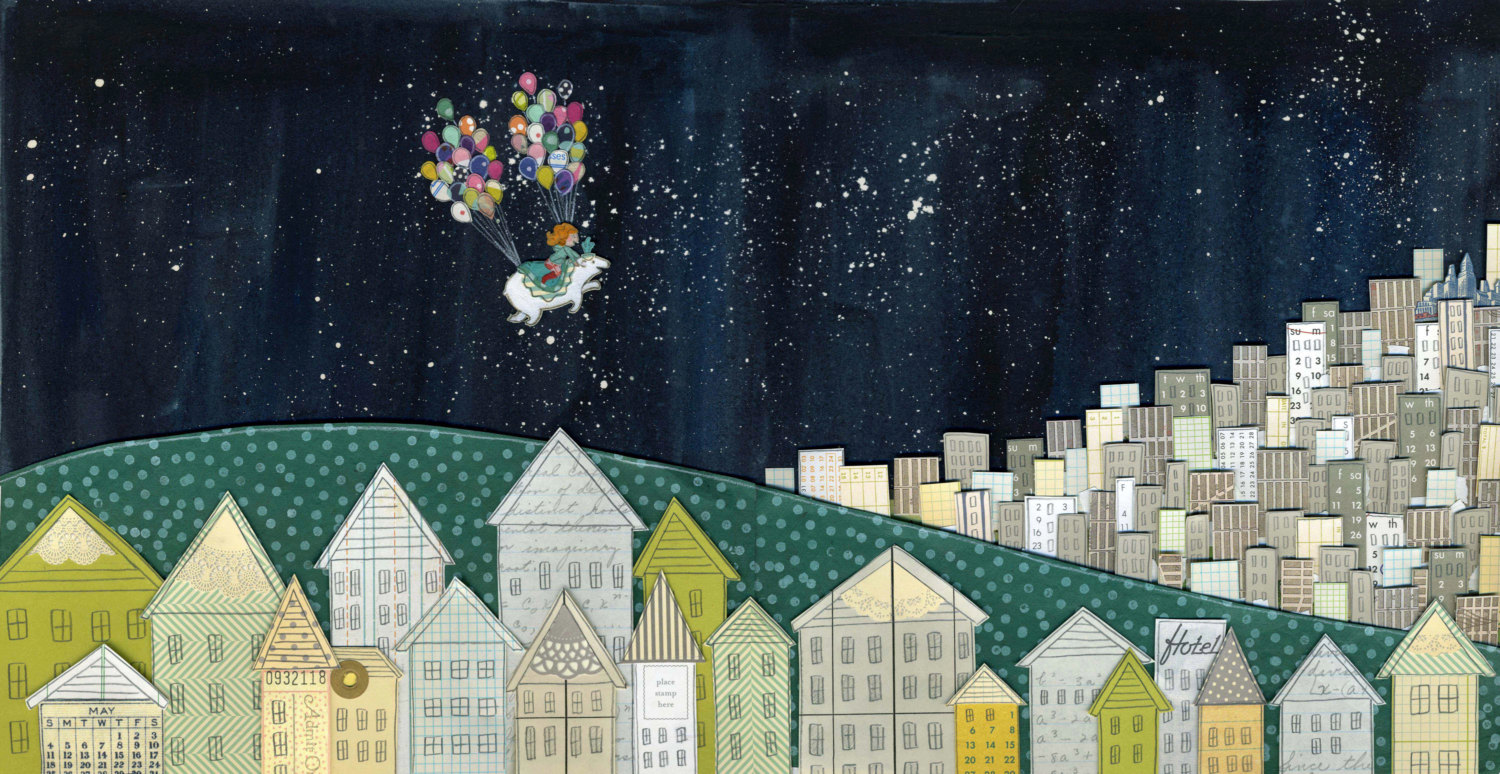 Last year I met children's book author and illustrator Lindsay Ward at a local Cleveland charity shopping event where we had tables across from each other. My eyes kept drifting over to her absolutely lovely artwork, and over the 2 days of the event I borrowed her children's books to browse through. I fell in love with When Blue Met Egg
, the story of a bird who adopts a wayward NYC snowball and cares for it all winter. I'll let you read the book to find out what happens one warm day when spring comes.
I went home from the event with the book plus two of Ward's signed prints of illustrations from the book for my son's room, including this one: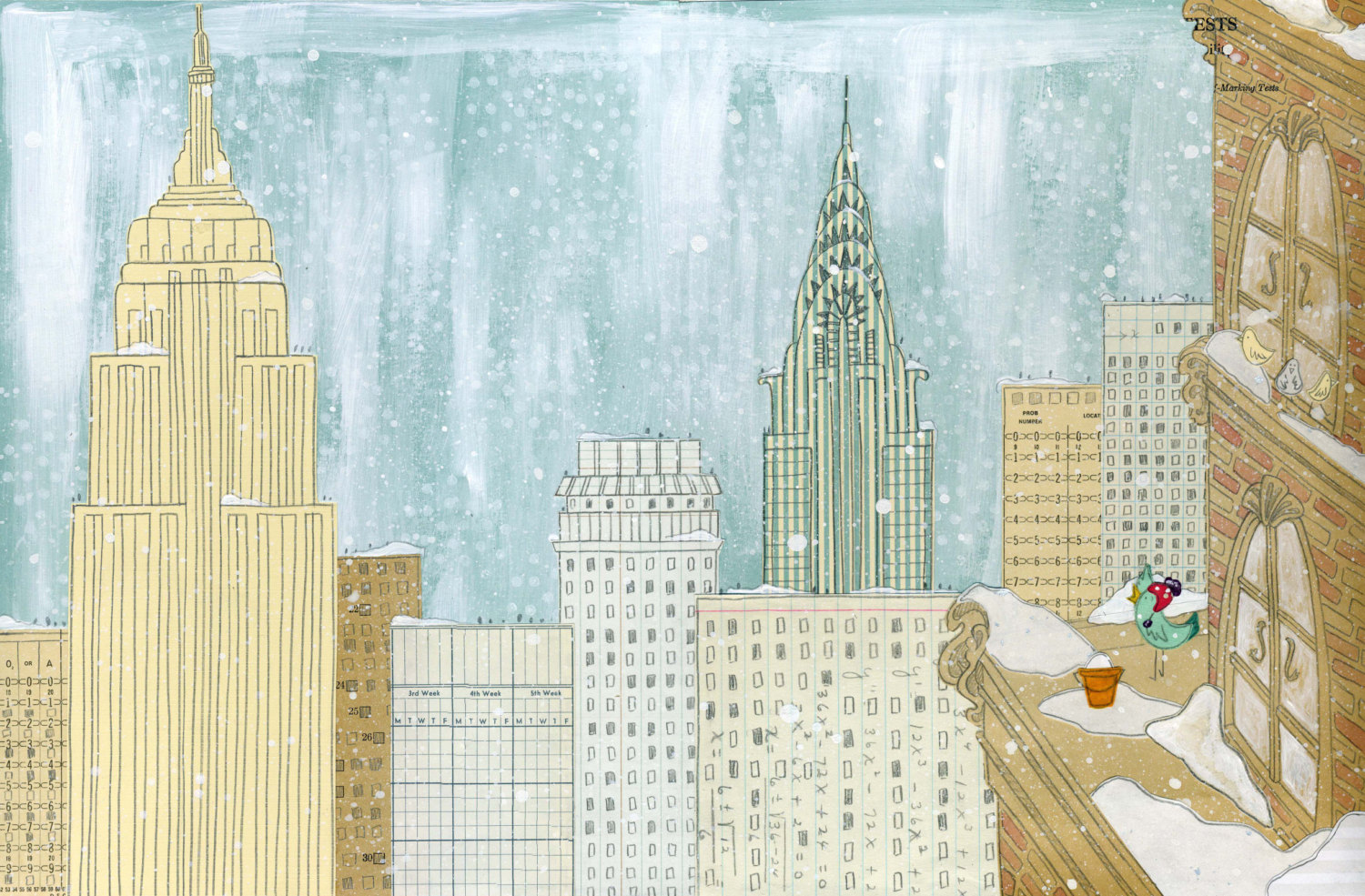 To create her prints, Ward uses a mixed media technique of watercolor and collage. She collects vintage papers for the collage, so you'll see bits of old calendars, punch cards, architectural papers, and wallpaper in her cityscapes.
Here is another print from her new book, Please Bring Balloons: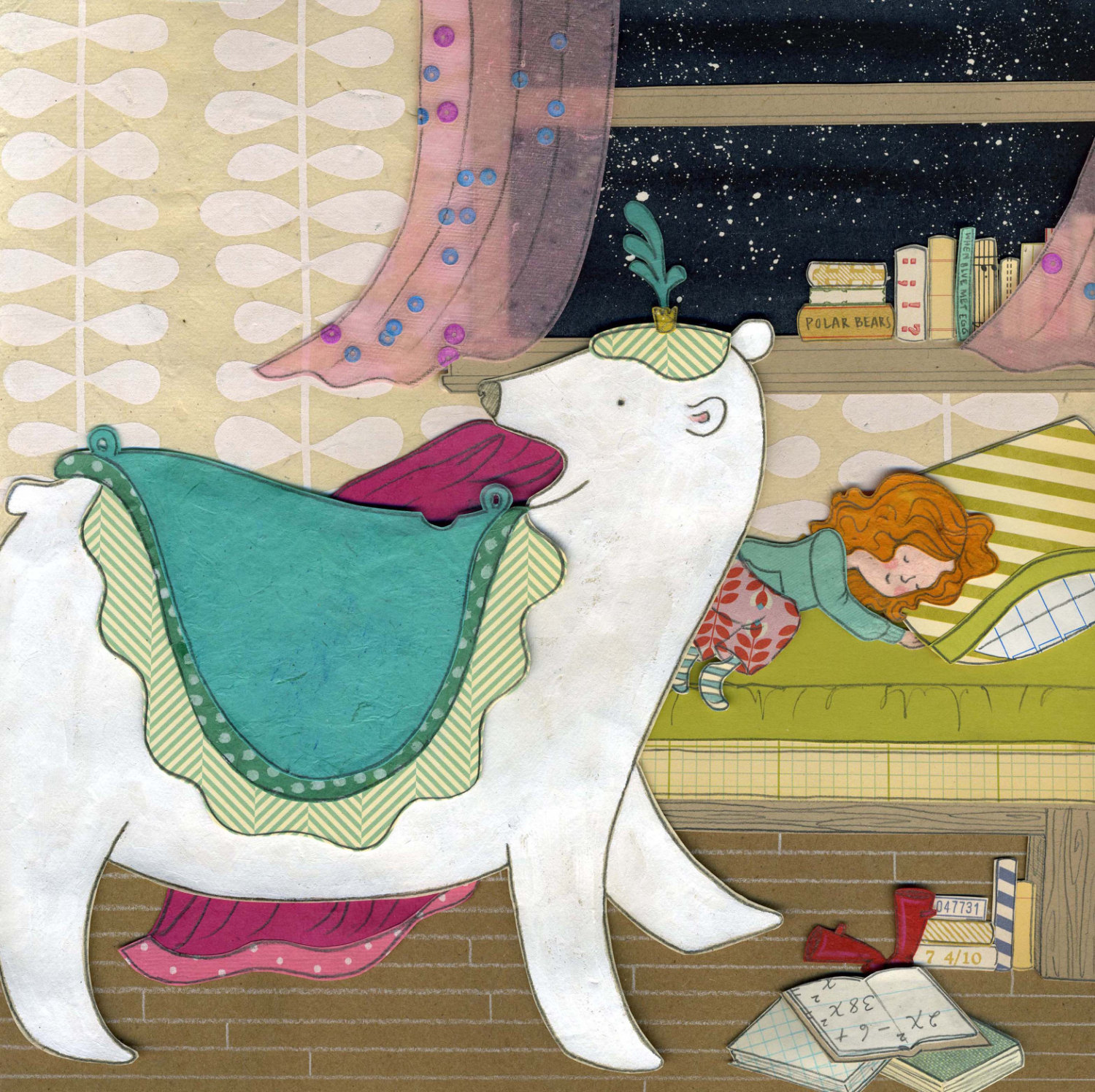 What a lovely gift it would be to give your little person one of Lindsay Ward's books along with a print or grouping of prints from the book's illustrations! You can find all of her prints at her Etsy shop, most priced at $30. She also makes stationery and invitations — you can find those at her other Etsy shop, Borrowed & Blue. Her website has printable coloring sheet and activities like paper dolls and an interactive "Where in the world is Blue?" travel blog.
Her books are available on Amazon: