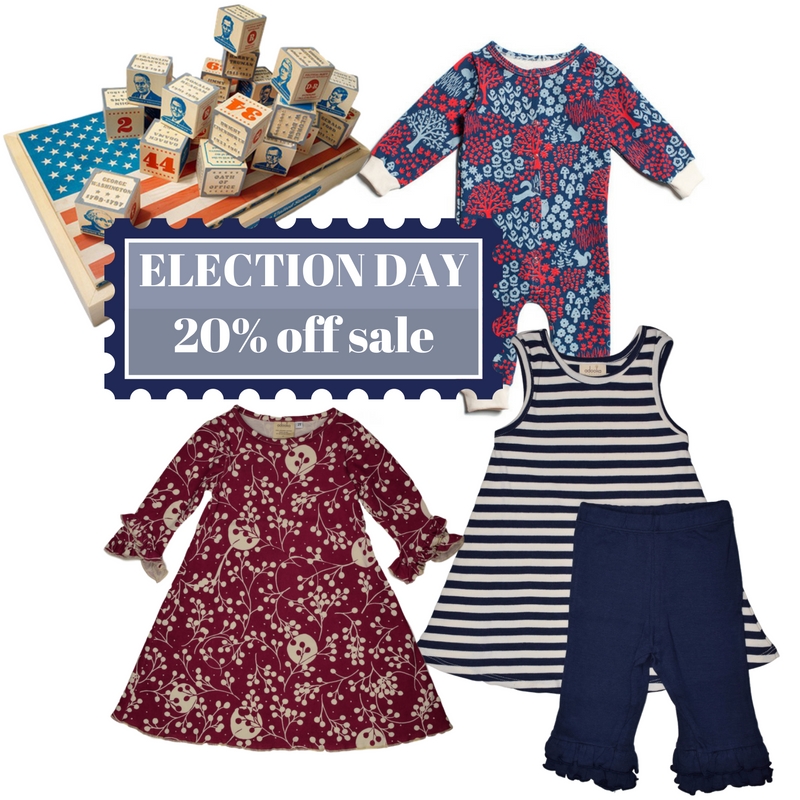 Whether you are a republican, democrat or anything on the spectrum from left to right, Tuesday November 8th is voting day. Every time I turn on the radio and TV or browse the internet, I am told my democracy is falling apart, but I do not believe that. Tomorrow is your chance to have your voice be heard — and every choice counts. Jobs, healthy air and water, education — these are NOT partisan issues, these are the issues of men and women and children globally. When I was growing up, my father would say, "Democracy may not be a perfect system, but it's the best right now." I believe in my country and believe that all people should have a voice whether I agree or not, because, ultimately, different opinions and tolerance for difference creates a stronger system. As an eco-conscious, U.S. manufacturer working to keep jobs in my country and in honor of election day, we are offering a 20% off coupon code. Own your right to choose –get out and vote.
Save 20% on your entire order – Use code "VOTE2016" at checkout.
Code good now through 11/8/16.