I am in the amazingly lucky position of having been offered the opportunity to try out a retail storefront without risk and with a lot of support. Tracey Hilbert, owner of modern + vintage home goods store Eclectic Eccentric, invited me to join her in her new space in Shaker Heights' Larchmere arts + antiques district. We opened last month. Since this is my first experience at setting up a retail store, I thought I'd share the process — focusing here on using vintage pieces as store fixtures.
For racks, Tracey offered these vintage pieces, used for photography in their former lives: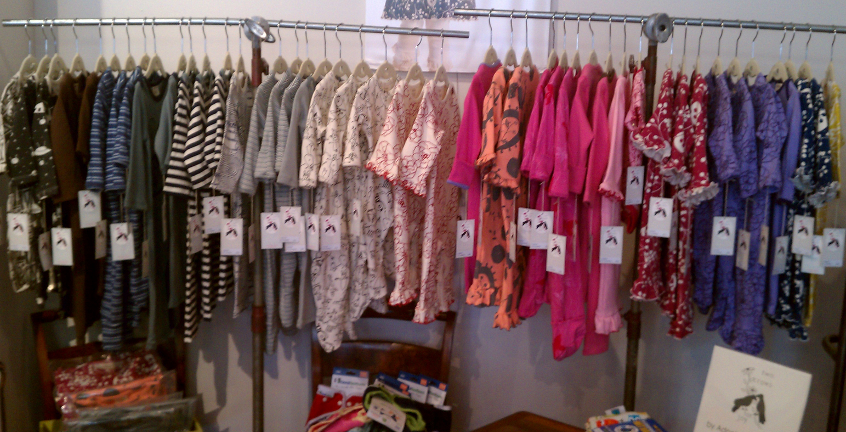 And this one, previously a hotel rolling rack: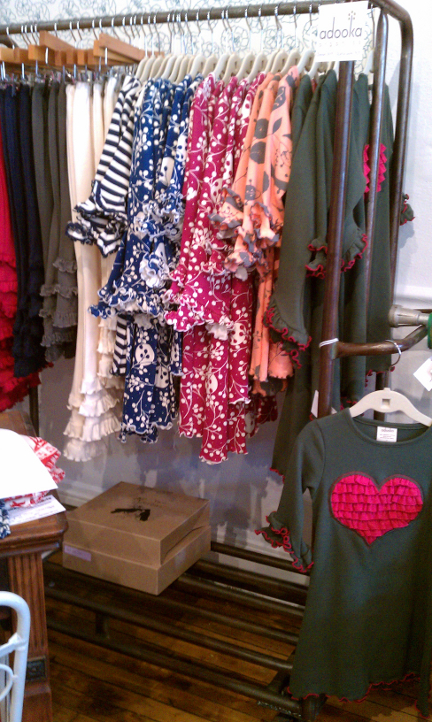 I love the rustic, natural finish on this next piece, which we're using for shelving. I had it up against the wall until Tracey pointed out that since it's open in back, it can be accessed from both sides. We pulled it out into the room and used it to create a nook for my area.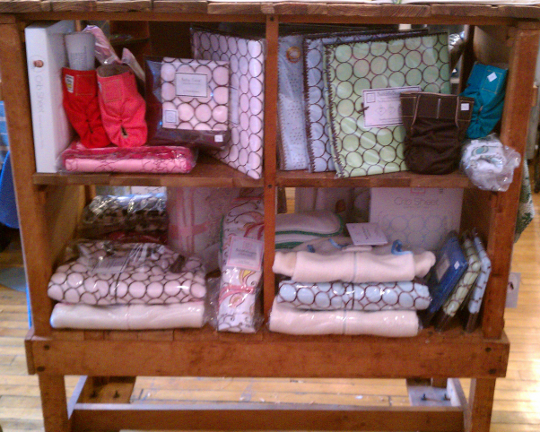 The high white wall in my area is moveable – Tracey has a few of these in the store. We can rearrange the layout of the store easily by rolling them wherever we want. They can also be used as gallery walls to feature local artists.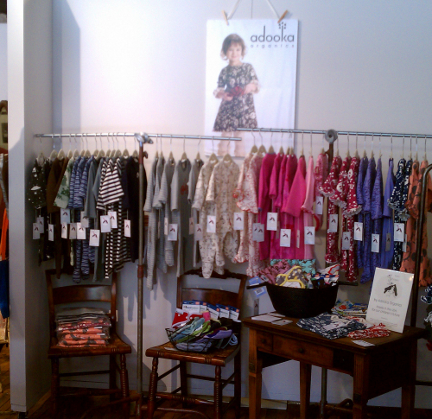 Because the store is an eclectic mix, I also have as furniture in my area a repurposed sewing table (seen in the photo above), and a library cart with happy yellow chairs, topped with a steel drum and paper punchers for little ones to play with while their moms shop.