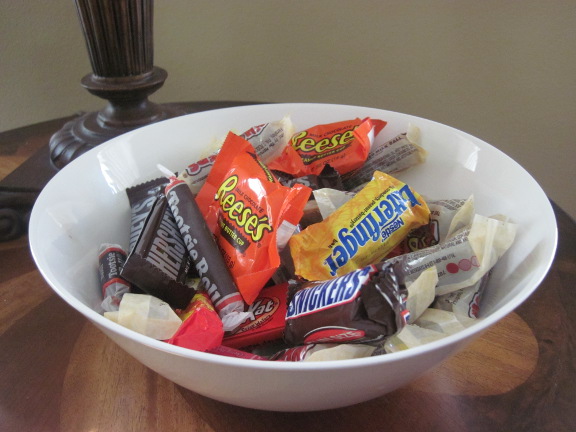 Still have leftover Halloween candy hanging around? Did your child get WAY too much candy? Here are some things you can do with it:
Donate it to Operation Gratitude, which will send it in care packages to U.S. military troops. An easy way to do this is to bring your candy to a dentist participating in the National Candy Buyback. Enter your zip code here on their site to see which dentists near you are accepting donations. They will be even happier to see you if you bring some toothbrushes with you to donate as well!
Know a college student? A basket of candy in a student lounge doesn't last long.
Ask your favorite local store if they'd like it to keep next to the register as a goodie for their customers.
Food banks sometimes accept candy, although it's not their favorite grocery item. The Cleveland Foodbank near me accepts candy.
Can't bear to part with it? Get inspired by these Leftover Halloween Candy Recipes on Pinterest.